THE AMAZING LEMBEH STRAIT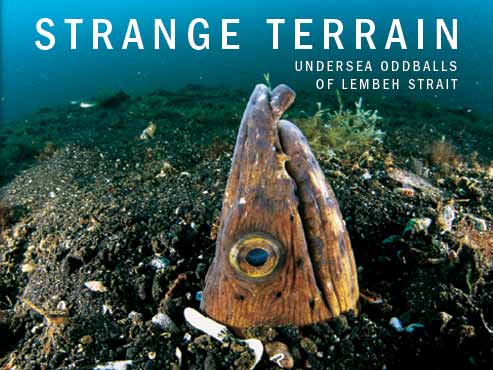 Divers Lodge Lembeh is situated 90 minutes from the international airport of Manado, North Sulawesi, Indonesia.
Lying off the northeast tip of the island of Sulawesi, sheltered from the open ocean, the strait is at first glance an unwelcoming moonscape—plains of silt and black and gray volcanic sands stretching into murky gloom. 
Some divers call it the muck. There are no grand vistas, no teeming corals. But any place you put your hand, there is life, veiled in the sand or hiding in plain sight.
It is not unusual to see a number of different Frogfishes, Seahorses, Ghostpipefishes, Octopus, Crabs and shrimps. Also countless Scorpionfishes and Nudibranchs in just one dive! You also can see Blue Ringed Octopus, Wonderpus, Hairy Squat Lobster, Tiger Shrimp, Hairy Octopus, Ghostpipefish and many more! The enormous diversity in marine life of Lembeh Strait has a lot to offer. Beautiful coral gardens, walls and several shipwrecks wait you.
Do not worry about the language, Dutch, English, German and of course Indonesian are spoken there.